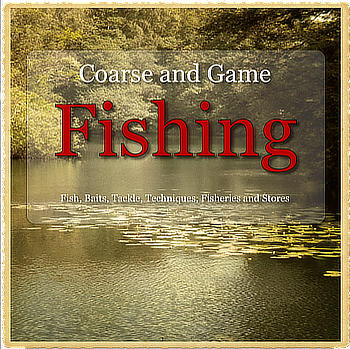 Privacy
We, that is Software Alchemy Ltd, do not personally collect and store user or device information.
Data that exists in the app is stored internally on the device only.
This product represents the work of many people.
            Concept: Timothy Carr, Andrew Branch, Nicholas Carr, Ian Ruddy
            3D Graphics: Andrew Branch
            2D Graphics: Timothy Carr
            IOS Programming: Timothy Carr
            Android Programming: Andrew Branch, Nicholas Carr
            Pole Fishing: Nicholas Carr
            Waggler Fishing: Andrew Branch
            Fly Fishing: Andrew Branch
            Leger Fishing: Timothy Carr
            Knots: Andrew Branch
            Species Guide: Timothy Carr, Andrew Branch
            Web Administrator: Ian Ruddy
            HTML Programming: Ian Ruddy
Images
            Many images have been taken from Wikipedia/Wikimedia and are published under the creative Commons License. License information available from http://creativecommons.org/licenses/by-sa/3.0/
Additional
            Software Alchemy write iPhone, iPad and Android applications for third parties. Direct any enquiries to support@software-alchemy.com 
Copyright Notice
            This Application and its content is copyright of Software Alchemy Ltd.
            © Sofware Alchemy Ltd 2011 – 2023. All rights reserved.
            Any redistribution or reproduction of part or all of the contents in any form is prohibited.
            You may not, except with our express written permission, distribute or commercially exploit the content. Nor may you transmit it or store it in any other website or other form of electronic  retrieval system.